Rare Gloss Pink on Pink Luxe 2.0 WTS/WTT
Custom 1 of 1 Luxe 2.0 with around 6k shots. Pink on Pink Gloss Finish.
In no rush to trade unless something else pretty seeks my eyes.
Cosmetic Wear: 9.9/10
Mechanical: 10/10
Comes with:
Stock Barrel
Parts
Charger
PC connector cord
Extra BBattery
Barrel Sock
Original Hard Case
Has Todd Martinez Voice installed with the latest 3.11 software.
Looking for special trades and offers, not looking to get rid of it that easy. Again - in no rush to get rid of it
PM or Text me offers or questions at (832) 270-7000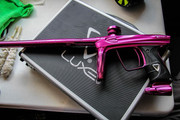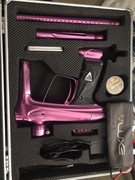 Categories

Marker Categories

Sources