Sanding and Polishing
Hello today I am opening a thread to start sanding down and polishing your paintball equipment. I am able to do most items just post and pm me with what u need done. My prices are flexible and are based on what parts you want sanded and polished.
The process:
I use multiple grit levels of sand paper to get it fine with little to no scrathes left, then I use my drill press with a polishing wheel attachment to polish the piece up.
I have also gotten into using chemicals to remove the anno, it works great and I did it in the frame and back block for blue_supraz
What you ship:
Remove the parts you want me to work on and take out any screws and mail it to me, I am willing to pay return shipping for most items.
After you get something polished, I will also be giving you a 5% off coupon for your next polishing job. It will be good for anything you need done to a marker.
What I can do for you:
Back caps
Eye covers
Triggers
Trigger Frames
Bodies
Asa's
I can do more than these, these are what I normally do. just tell me what u need done
I can so do non paintball items just message me with what u need done
My current project: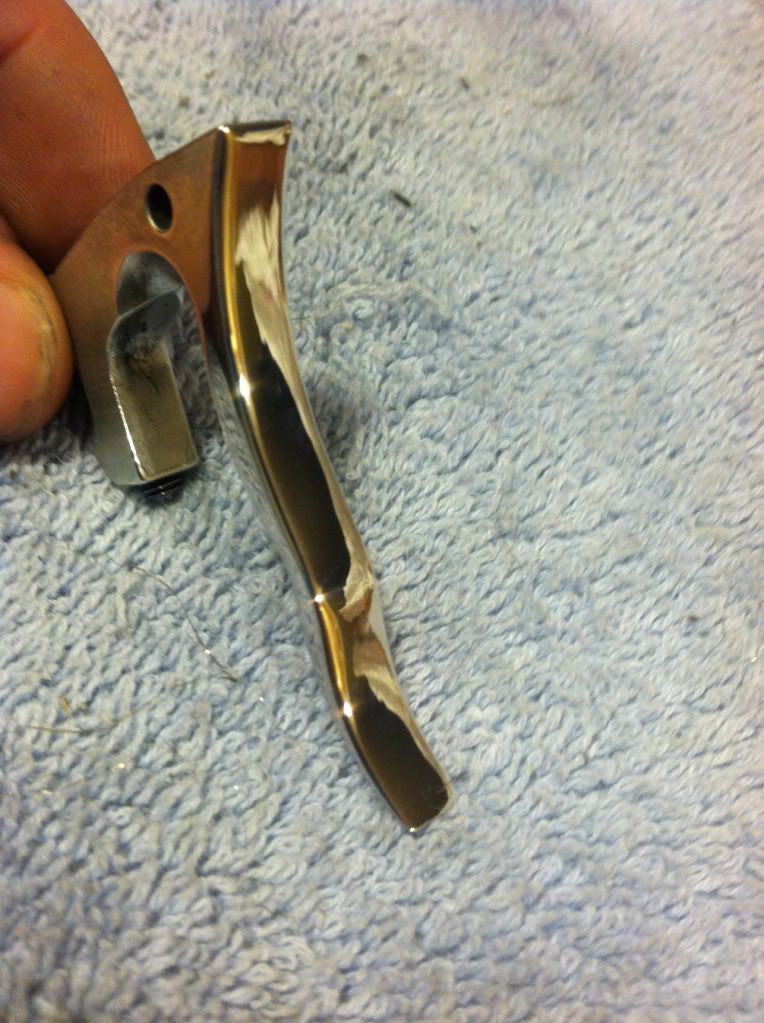 Just let me know what you are interested in getting done and I will accommodate as best I can to meet your demands.
Thanks-
Chase
Categories

Marker Categories

Sources