Spec Ops Tippmann A5A2
$220 to your door
Rare original A5A2, with spec ops stock, foregrip, etc.
Body is very clean - better than pics look (that's dog hairs not scratches, doh) Stock as a bit of scuff but again, pics make it look worse than it is in person.
Sat for quite some time and a few screws show a bit of rust.
Aired up and shot no leaks or issues. Comes with extra stuff shown. Stock may be removed when shipping to keep costs down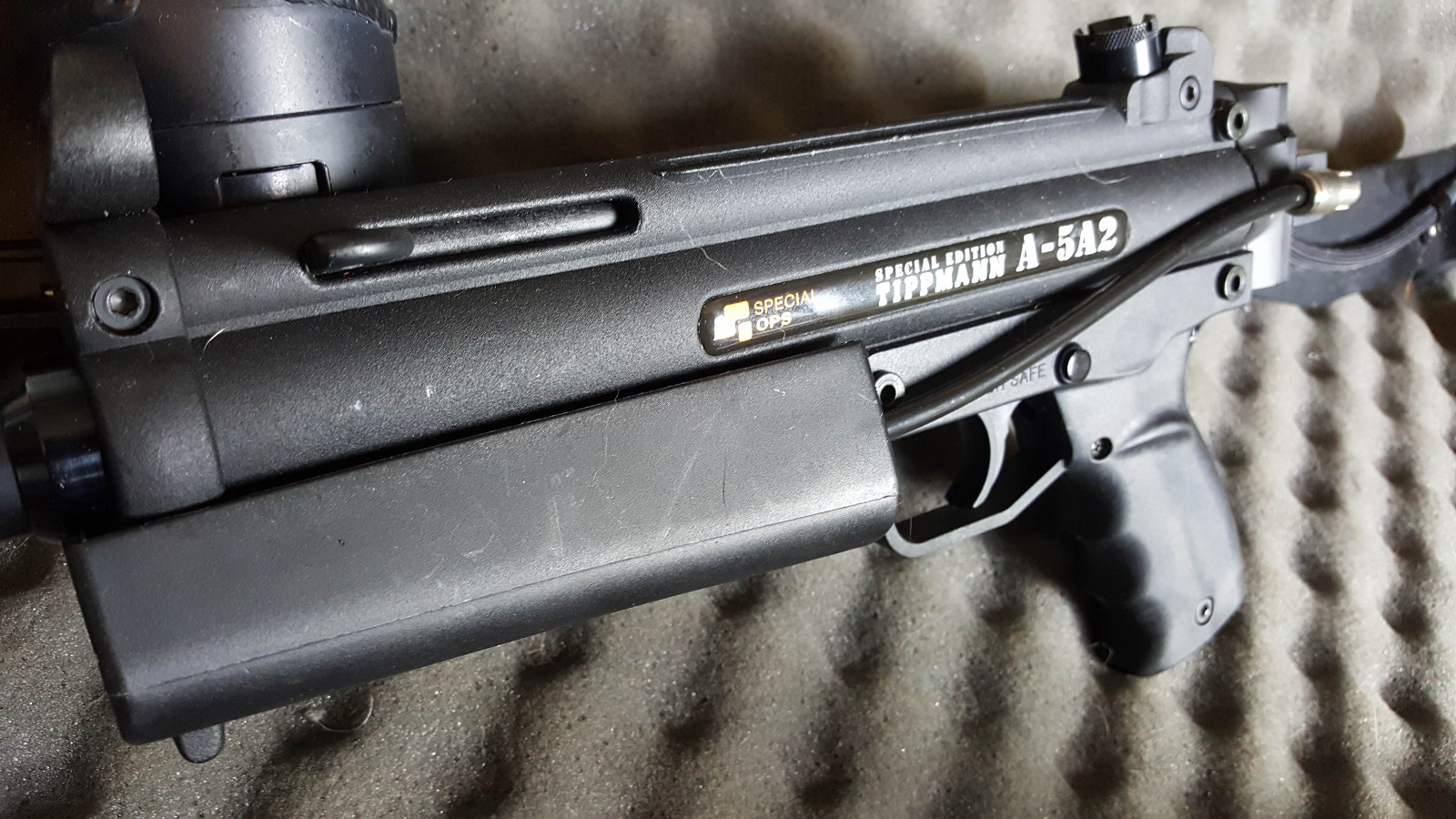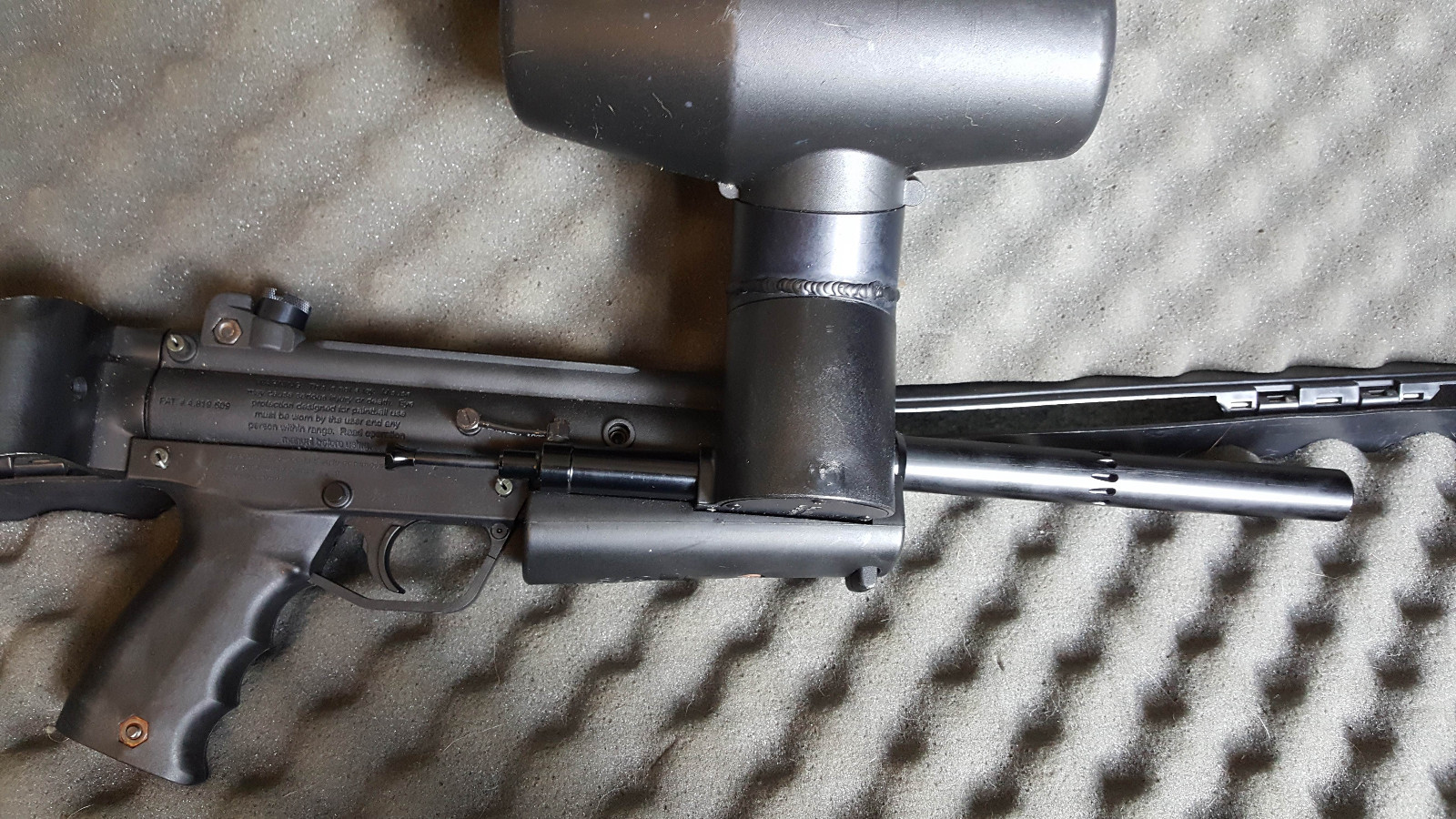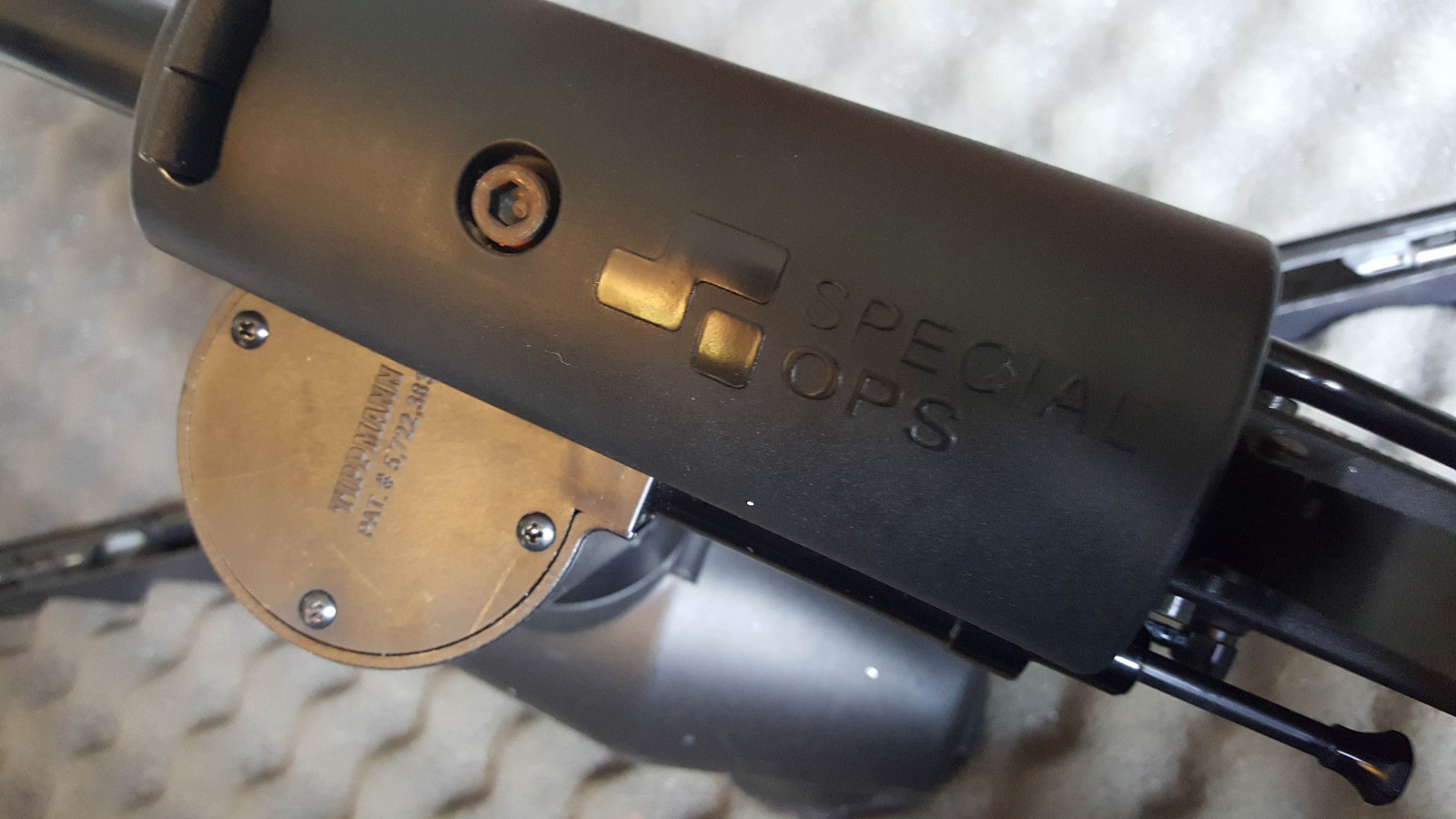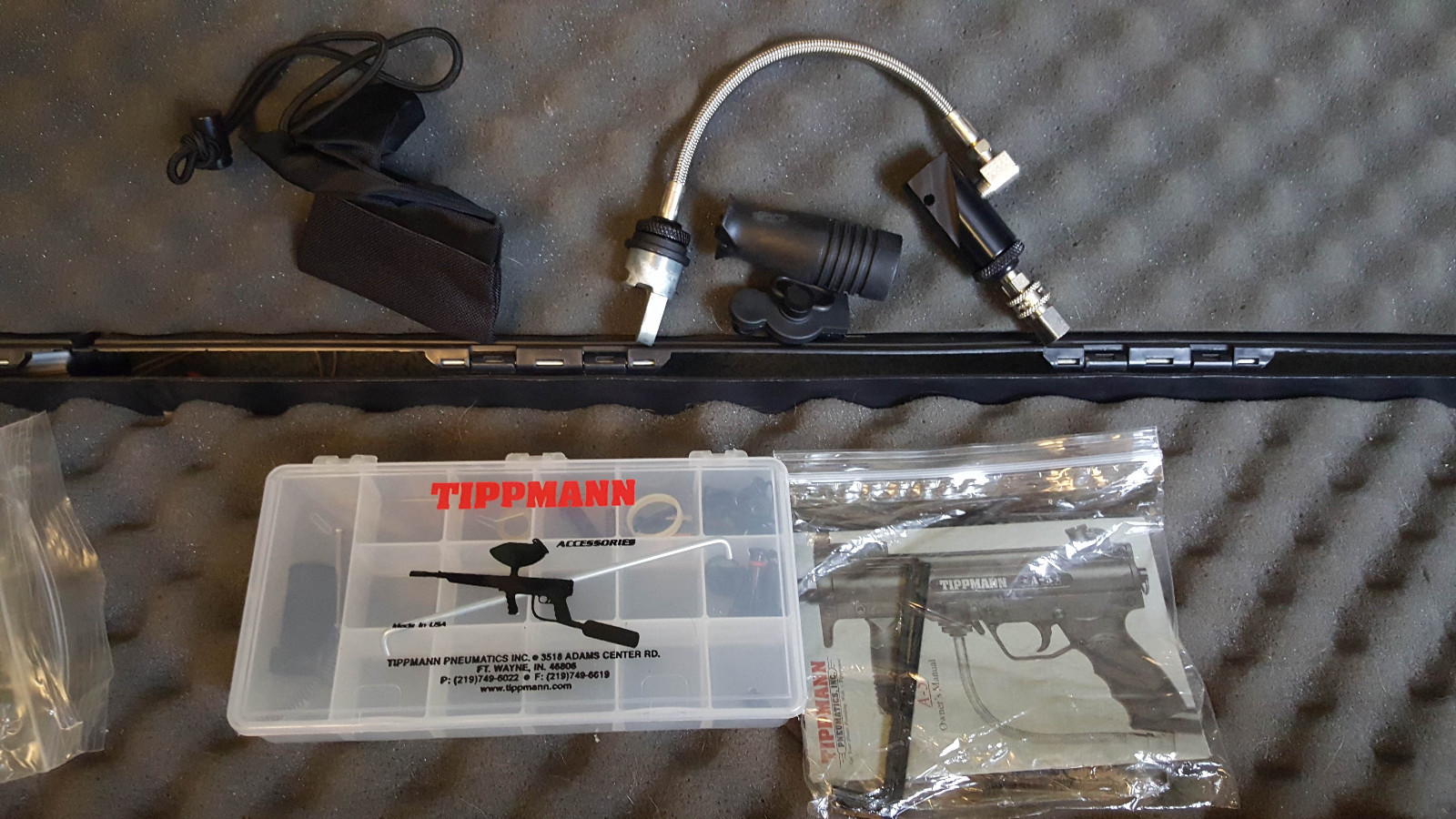 Categories

Marker Categories

Sources