Need a new outboard sale SMG 007 Line SI Adrenalin Wintec More
Toasted the outboard on my trout boat so need to get some funds for a new one. Some of these I have owned for years, some a short time. All prices include shipping within the USA (we can discuss prices outside). Some of these I don't want to sell unless i have to and the price will reflect, others I have some wiggle room on. Sale ends when I get my motor...... Only trade i want would be a 5 to 10 hp outboard and your willing to get it to southern California.
More pics/details upon request
First up is a really clean Nelspot 007. Stamped as being born December of 83. One of the cleanest I have seen. Has a few marks but really does shine. Shoots great with no leaks, have not chronoed it but velocity looks really good.
$110
Next up is a super clean Wintec Nighthawk. Looks great, shoots great. Slide frame is really nice. I did lose the front frame screw. Will try to locate it but assume it needs one. Don't really see these so not sure of the value but will say $110 obo
Tippmann SMG 60, have not had this long and don't know these markers. Not sure if anything is missing, action is really smooth but when I air it up it has a very slow leak and it acts like it has no pressure at all. No clue what it needs so sold as is. Please ask any questions so you know what your getting. Also no stripper clips.
$175 obo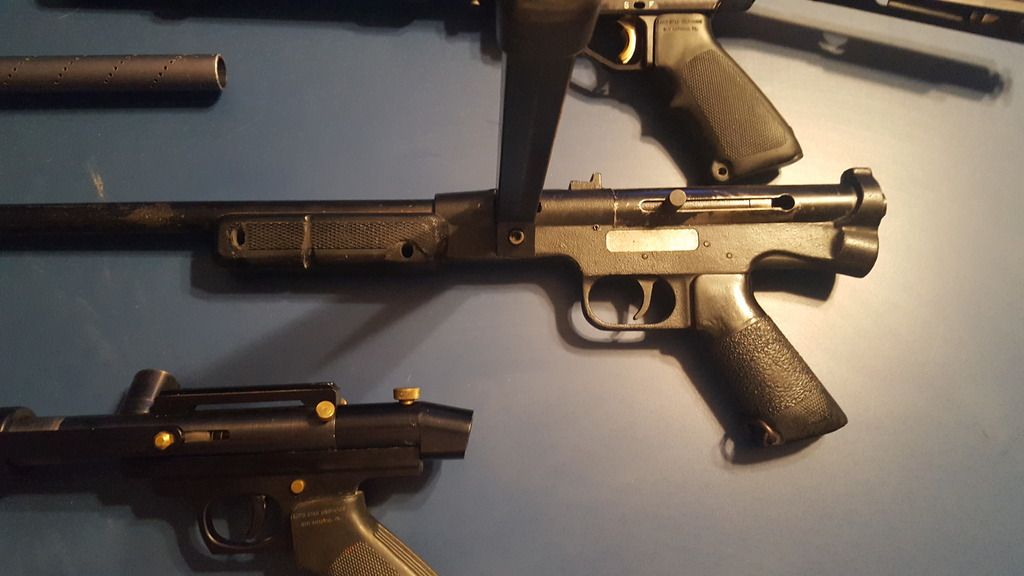 Line SI Bushmaster Deluxe with Line SI lever changer. Shoots great, no leaks. Velocity appears a little low but I have not tried adjusting. This is one I don't want to sell but will for the right price. Gonna need 260 Shipped. Might be willing to split but again it will be on the high side for either.
PEC Master, was shooting well but been sitting a LONG time. Probably need a lube/cleaning/orings.
$70
Nice old VM 68, also been sitting forever but should just need a basic service. Has a screw for a cocking handle.
$65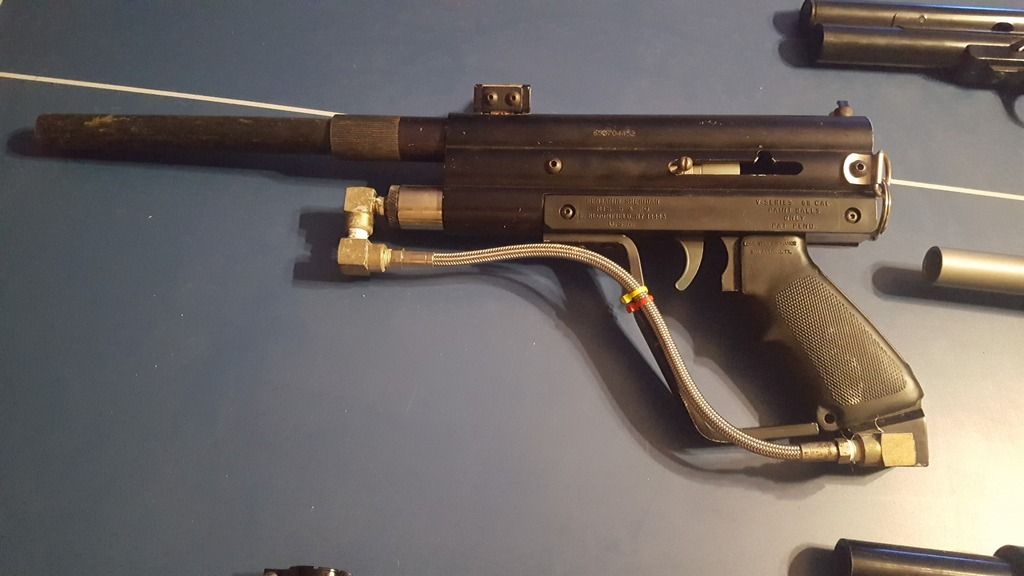 FBM Gothic Impulse. Took this in on trade for a blue Gothic I had because the guy liked mines color better. Shows wear, deffinetly a shooter not a wall hanger. Shoots well though.
$110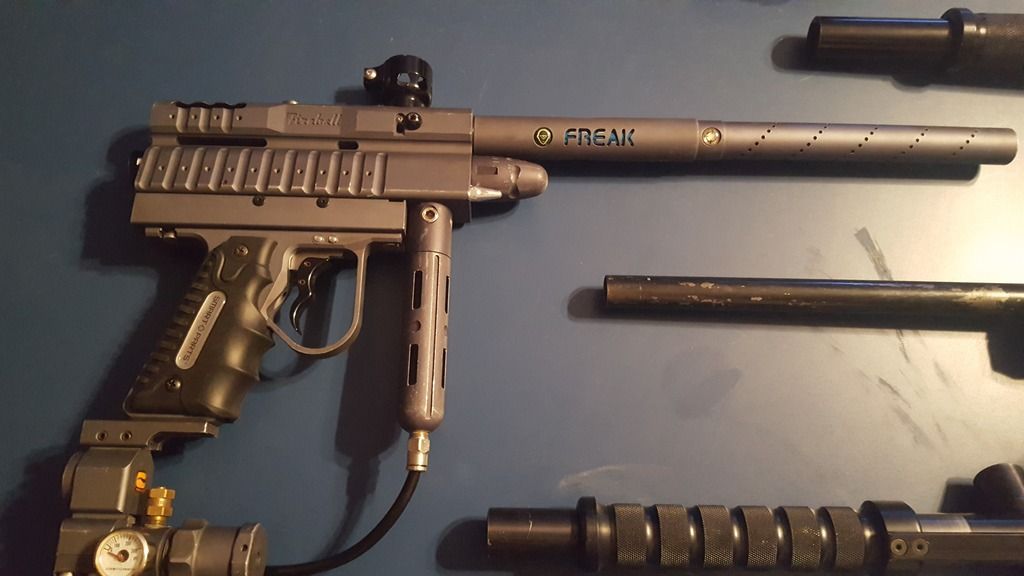 Last is a truly beautiful fade Adrenalin Vision Impulse. Has a factory Iframe (with AI serial number) which is rather rare because almost all came with Adrenalin frames. All stock except it has a delrin trigger I had to do some serious shaving on to fit but shoots AMAZING. I believe I have the stock trigger I will include. Its one of my favorite wall hangers because i cant bring myself to bring it to the field. Marker is in exceptional condition.
Another one I really don't want to sell. Would need $310 shipped to let it go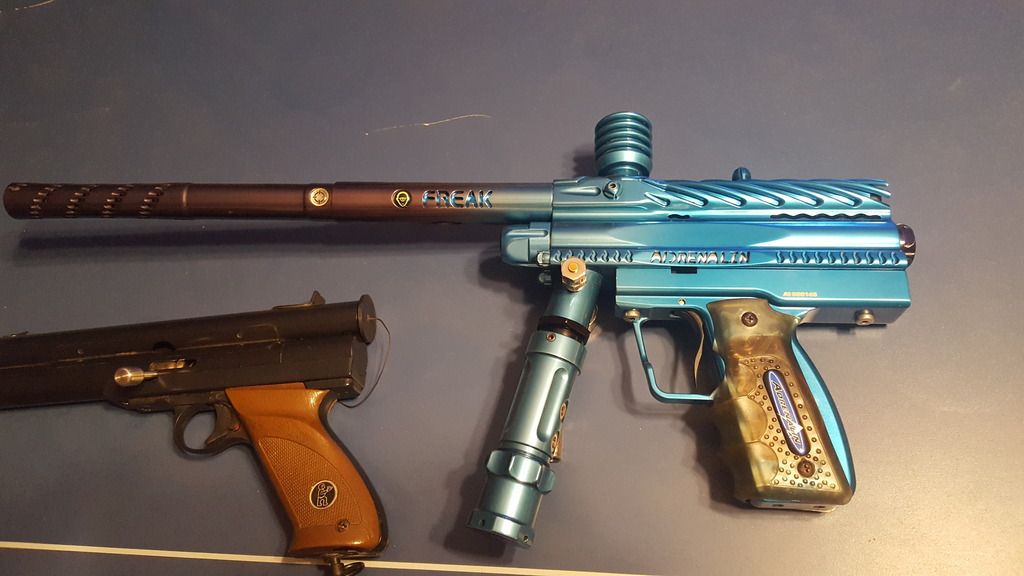 Categories

Marker Categories

Sources